A step-by-step guide on selecting estate agents in the Netherlands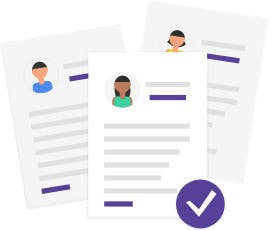 How to compare and choose an Estate Agent in the Netherlands
This article will be of use if:
you are not from the Netherlands, and
you got to sell a property located in a Dutch city (Amsterdam, The Hague, Rotterdam, Utrecht, Eindhoven, etc.), and
you could use some information on how to find and evaluate estate agents in the Netherlands
This post consists of the following topics:
For your information: I am a 27-year-old Dutchman myself with a lot of expat friends.
You might come across some medium structured sentences. Let's say, my knowledge on the Dutch real estate market is far better than my English (feel free to send an e-mail to info@mijnverkoopmakelaar.nl if the error is too big to ignore).
I share this guide, because I hate that expats are being exploited by my fellow country men, especially in the housing market.
Further down this page, you will find some information on what it is we do (Mijn Verkoopmakelaar) and how that could be of use during this selling process. 
 Let's get started.
1. Long list: Where to look for an estate agent
First, let's see which estate agents you should consider.
To do that, we are going to create a long list of estate agents. These are the option to gather the estate agents:
In the streets
Google
Friends
Funda
And a bit of shameless self-promotion
In the streets
First. The most low-effort way to find out, which agents you at least should consider, is taking note of the selling signs on the houses. What firms do you see being active in your neighborhood. 
Google
Second, Google off course. The problem is that the search results are more likely to be dominated by the most paying estate agents, instead of the best ones. It is not uncommon that agents, who ran out of work because they are not the best, pay the most to get new clients.
Friends
Third, ask around. You only need 1 or 2 names from a friend or colleague. It is hard though, to find someone who have experience with multiple agents, so they have an actual basis for their recommendation. 
Funda
Fourth, take a look on Funda. Funda is the biggest housing website. They can provide you with a list of active agents in your city. Be aware about Funda*: they favor the 'NVM'-estate agents, and they don't base their selection on ratings or results. Perfect for long lists, not good enough for a final selection.
*Useful revelation: Funda.nl is founded and still owned by 1 of the associations of estate agents. That's why they are biased towards members.
Mijn Verkoopmakelaar
This is the part we can help you a bit. We build a tool to help you with your search. On the bottom of the page, you can fill in the form (postal code) and upload a couple of pictures of the interior of the property. By doing this, estate agents in the area will get notified on your plans to sell and can leave you a response if they like to sell your house.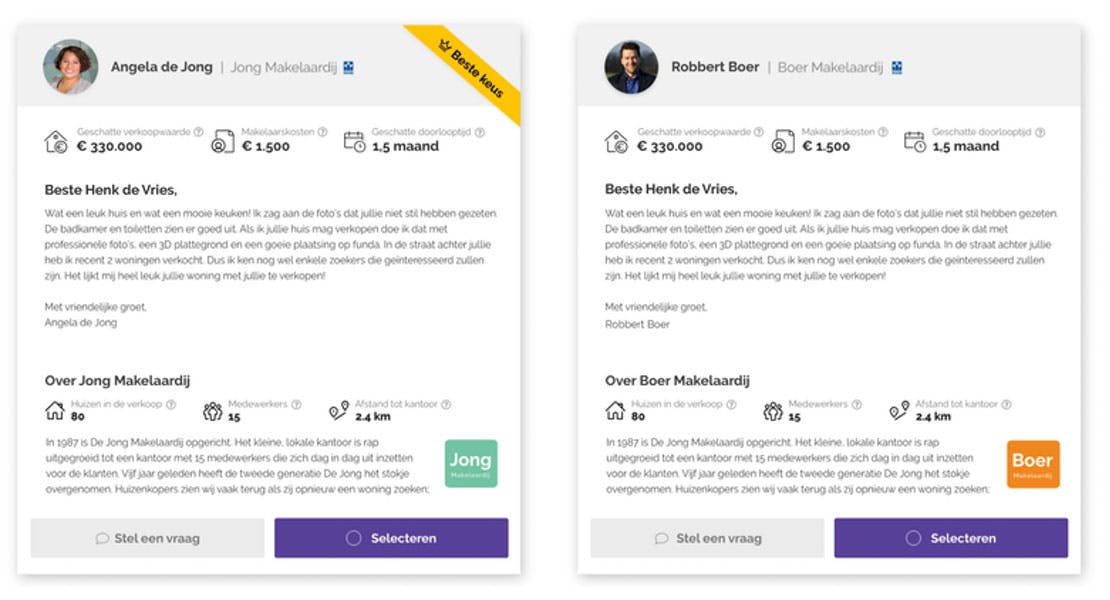 They provide you with their strategy, their fee and their estimate of the achievable selling price (makes sure the photos give a good and fair impression).
Our website is not fully translated, but our (English speaking) team is ready to help you through the whole thing in case you need help.
Fill in your zip code and house number:
Fast & Easy
Impartial
No obligations
2. Short list: Which agents should you filter out
Before you approach the entire long list of estate agents you gathered, you can already dismiss a couple based on the certain characterizations.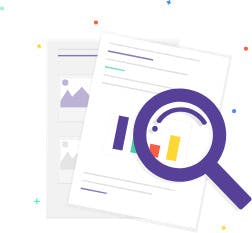 Franchise or not
This is where the Dutch real estate market is different from other countries. In the US, for example, a lot of agents are part of big franchises, like RE/MAX or Epcon.
In the Netherlands, these franchises are not that popular. They do not provide you with a good guarantee on quality or service.
The best estate agents in the Netherlands are almost always part of small local firms, with a big local market share.
Advice: cross estate agents of franchises of your list
Associations of estate agents.
In the Netherlands, everyone can call themselves an estate agent. The title isn't protected (like a lawyer or doctor). The protection of quality is privately organized.
Most estate agents are a member of 1 of the 3 big trade associations for estate agents: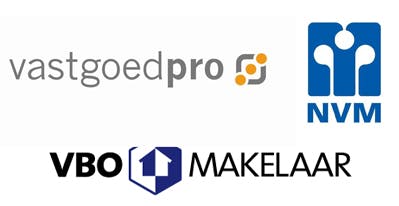 With these memberships, there comes quality checks and education for the agents. If you are selecting an agent, you need to look for one of these logos on their websites. This is a great indicator for the quality and gives you a bit of assurance of a good outcome.
To make you understand the differences between these associations, the best I can do is making an analogy with Dutch supermarkets (I hope you are integrated well enough to recognize these):
NVM = Albert Heijn: Most expensive, probably the best quality.
VBO or VastgoedPRO = Jumbo: Slightly better priced, comparable quality, but you have to search a bit.
No association at all = Lidl and Aldi:  If you are really lucky, you get good quality. The price will be significantly lower. Therefore, it is important to keep on eye on the certifications of an agent. This is to make sure you don't end up with some useless hustler.
Additional certifications
In addition to their memberships with 1 of the 3 trade associations, agents have certain certifications.  In this field of certifications, there are a lot of badges and patches agents like to brag with.
Honestly, they are not that helpful. That is why I think you should pay any attention to them and focus on other characteristics.
Advice:  cross estate agents without a membership of your list
3. Evaluate: who to invite?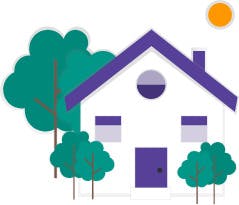 Most Dutch people invite between 2 and 4 different estate agents to their property. The agents will walk through the property and will give you their estimate of the value of the house.
Fees of agents
They will also tell you how much they charge for their services and make a pitch on why they are great, and the rest is not.
The most surprising thing about selling a house in the Netherlands are the fees of agents. The Netherlands ranks among the cheapest countries for estate agents.
We have researched 3,000 proposals that agents sent through our platform to potential sellers. The outcome: on average, estate agents asks 1.3% (Avg. EUR 4,000), VAT included, for selling a property. That is way lower than most other countries.
Expected selling price vs. asking price
During the visit the estate agents will share with you what they think the asking price for the property should be. This could deliberately be higher or lower than the expected selling price. This could be part of the selling strategy an agent applies.
4. Making the decision for an agent
Just 1 agent, not multiple
In some countries it is custom to contract multiple agents, so there is a bit of healthy competition. In the Netherlands, that almost never happens. Agents get exclusivity on the deal. So, we are looking for 1 agent for the sale of your property.
Final
Based on their proposals, their marketing strategy and their estimation of the selling price, you decide on whom you work with.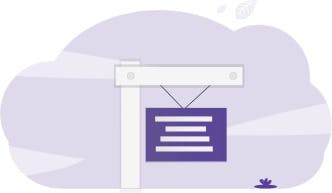 Mijn Verkoopmakelaar
Hopefully, this was of any help.
If you still have to select an estate agent, you can fill in your postal code and answer the follow-up questions.
The agents in the area will study your property and leave you a proposal. They know they are in competition with other agents, so they will make sure their fee is competitive.
We keep track of their performance, so that you are ensured of a good outcome.
Long story short:
You get multiple offers of agents in your area
We have curated the agents based on their previous results
Using the service is free for you (agents share a small part of their fee with us)
We keep your contact details shielded, so you don't get annoying calls
Fill in your postal code below
If you experience any issues (language, for example) using the platform, feel free to contact us! We are here to help you in English with a Dutch accent ;).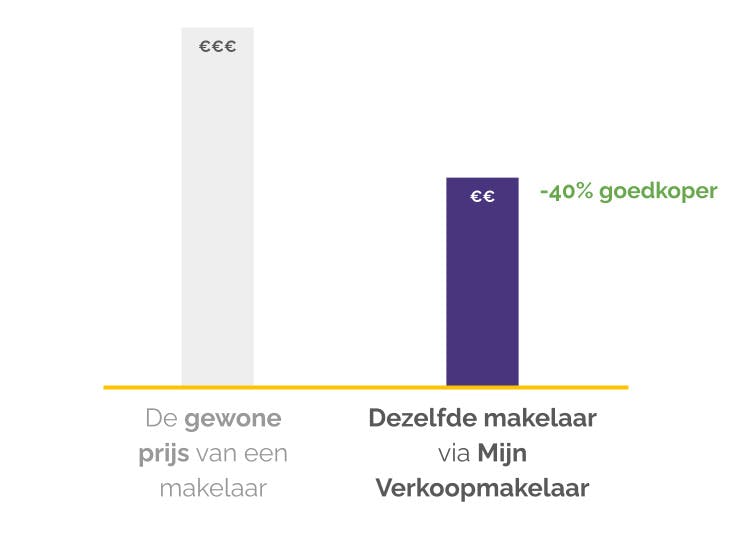 Impartial recommendations
No obligation
Fast & Easy
Frequently asked questions about selling property in the Netherlands
What is the average broker commission in the Netherland?

On average estate agents in the Netherlands take a 1.3% (Avg. EUR 4.000) commission, VAT included. That is way lower than most other countries.

This fee is for the selling agent on the transaction. The agent on the buyer side is paid by the buyer of the property.

Is an estate agent necessary in the Netherlands?

The involvement of an estate agent is not obligated by any rule or regulation. So you are free to sell a property all by yourself.

Nevertheless, in almost 95% of the transactions in the Netherlands a realtor is involved on the selling side of the transaction.

What does 'NVM' mean?

NVM is 1 of the 3 associations of estate agents in the Netherlands. Throuhg their membership estate agents get education and quality checks. The other 2 associations are called Vastgoedpro and VBO.

What is the housing website Funda.nl?

Funda is by far the biggest housing website of the Netherlands. Every buyer in the Netherlands start their search here. Almost 90% of the properties for sale are included on the website.

As a consumer you can not upload your property on Funda yourself. Only estate agents may upload properties to the website.